Thin Lies by Bethany-Kris
My rating: 5 of 5 stars
5 -What happens in Vegas stays in Vegas, doesn't it?- Stars
Thin Lies is my first read by Bethany-Kris. I wanted to read her other books for so long but couldn't find time for it. And after reading this book, I saw how much I missed.
Thin Lies is about the arranged marriage between a Mafia Princess and a Mafia Boss. Everything is planned and the marriage will be one month later. But, one month has the power to change everything; people, feelings, priorities, loyalty...everything.
Emma Sorrento is the abovementioned Mafia Princess. She is a spoiled girl in Vegas. She's got princess style diamonds instead of family affection. Her weight, her actions, her smile, her lipstick color...Everything is decided and must be approved by her family. Because her only purpose in life is being a boss' wife.
Affonso Donati is the abovementioned Mafia Boss. And I hate him. That's all I wanna say about this...umm...guy.
Calisto Donati...He is another story. Dark, brooding, enigmatic, hot babysitter of Emma. His duty is easy. He has to keep an eye on his uncle's soon-to-be-bride when he was away. But with the attraction and sexual tension since the first moment he saw her, it's not that easy.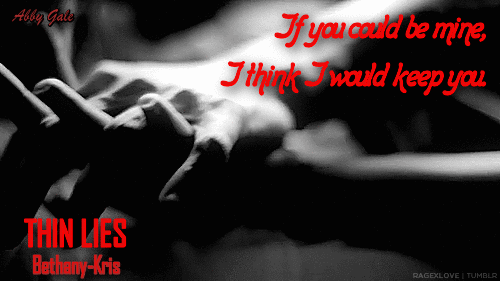 Thin Lies captivated me from the first page. I couldn't stop reading it. Sexual tension was like a living thing in the book. It was palpable. Romance, action, irresistible pull of the forbidden, drama and sex were balanced. This book was like an intro for the bigger story.
Thin Lies was just the beginning, the real story will start from now on.
I loved how this book end. It wasn't exactly a cliffhanger. It wasn't "Oh, shit" moment. But still, it left me hanging. I held my breath, anyway.
I cannot wait for the second book, Thin Lines.
ARC is provided by IndieSagePR ,as a part of the Blog Tour, in exchange for an honest review.