Panty Whisperer: The Complete Series
by
Sloane Howell
My rating:
4 of 5 stars
Meet
(Herbert) Joel Hannover
, self-proclaimed
Panty Whisperer.
He's a pleaser of women.
He knows them, he reads them, he feels them.
He's a player for their own pleasure and his own.




Joel Hannover will continue to play until he meets his match.
Quinn.
It started as a payback.
As a favor to a heartbroken friend's plea to make him pay, to make him feel the same hurtful play ways he does with women. Let him taste his own hard medicine.
But it won't be that easy for either of them, cause it just might happen that Joel not only has met his match but Quinn could easily be the one.
The road ahead of them is not easy -
mistrust, doubt, mistakes, stupid mistakes, immature stupid mistakes makes them vulnerable and an easy pray for a heartbreak. Or two, or three...
Will they learn they way towards each other?
Filled with humor and effortless storytelling,
Sloane Howell's
Joel is not only a manwhorish player - Panty Whisperer but a man made of flesh filled with humanly driven desires and emotions that hasn't found the right counterbalance yet...until Quinn.
Extremly steamy and panties melting sex scenes through out the book only intensify the strong pull of vividly described sexcapades...even his player's sex acts are done in sort of an automatic way or pattern untill he let the control to the only woman that outmatches him in desire, passion and intensity.
(view spoiler)
[
(hide spoiler)]
There is a lot of this motion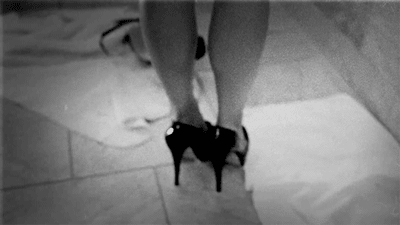 so maybe it's better to go without...*wink*
We also see the friendship between Joel and his buddy Tommy , which is
hilariously funny and it lights up the whole book, through their banter and Star War referenced dialogue. That humor also plays as a counterpart to the intensity of the sex scenes making it more that just a sexy and highly erotisized story.
So for all you Star Wars lover...
and for Joel and Quinn...
Sloane Howell
, you know what you are doing!
And I like it! *wink, wink*
so, yeah, keep whispering to me...
and It will still get my panties in a twist...LOL
ARC kindely provided by the author, Sloane Howell in exchange for an honest review
NEWS FLASH!
I am guest starring on my dear friend EBRU blog...so you can freely check that out! *wink*

CLICK HERE:

</["br"]></["br"]></["br"]></["br"]></["br"]></["br"]></["br"]></["br"]></["br"]></["br"]></["br"]></["br"]></["br"]></["br"]></["br"]></["br"]></["br"]></["br"]></["br"]></["br"]></["br"]></["br"]></["br"]></["br"]></["br"]></["br"]></["br"]></["br"]></["br"]></["br"]></["br"]></["br"]></["br"]></["br"]></["br"]></["br"]></["br"]></["br"]></["br"]></["br"]></["br"]></["br"]></["br"]></["br"]></["br"]></["br"]></["br"]></["br"]></["br"]></["br"]></["br"]></["br"]></["br"]></["br"]></["br"]></["br"]></["br"]></["br"]></["br"]></["br"]></["br"]></["br"]></["br"]></["br"]>
View all my reviews